Fun Springtime Activities for your Seniors
Now that Spring has officially sprung, and warmer weather appears to be on the horizon, it's time to think about some Spring Activities. As we age, we sometimes look back at the things we enjoyed when we were young.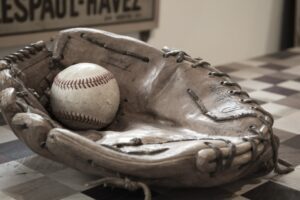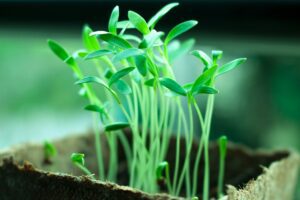 What did you enjoy doing in the Spring when you were younger? Was it planting seeds in a disposable cup and seeing grass or flowers grow? Was it planting flowers in the yard, or watching the tulips and daffodils pop up? Did you enjoy being able to sit on the patio and enjoy the warm breeze and sunshine? Is Spring Training for Baseball a fun memory?
Have you asked your senior parents or friends what they loved to do in the Spring when they were young? If not, you should ask. They will most likely enjoy remembering those days. Many of these activities can still be enjoyed as they age.
Here are some ways to help your senior participate in these activities:
Pick up some small terracotta or plastic pots at a local store, along with some dirt and seeds. Encourage your senior to decorate the pot with stickers and markers. Add the dirt and a few seeds, and a little water and place in a sunny spot. Now your senior has something pretty to look forward to!
If your senior can't get down on the ground to plant flowers or veggies in the garden, but loves to grow things, you can pick up some nice pots and, or if you are handy, build a raised garden that they can reach without getting onto the ground. There are lots of great ideas for beautiful container gardens, and you don't need a lot of space!
When the sun is shining, encourage your senior you get outside and enjoy the weather! Don't forget a cozy blanket, so the breeze doesn't cause a chill. If they have difficulty walking, or use a wheelchair or walker, make sure they have someone with them for safety. It's always more enjoyable to enjoy some good conversation along with that sunshine!
Baseball Spring Training is coming up soon. I know many seniors who would love a new team shirt or hat and have someone to sit and watch the games with. It's nice to be able to discuss the players and their stats with someone else!
Do you feel your senior could use some companionship, socialization, or additional help with household tasks, or personal care? Care at Home has wonderful caregivers available In the New London, CT, Westerly, RI, and Warwick, RI areas. Call us today for more information on how we can help keep your loved one active this Spring, and safe at home. Call 860.333.6841 for Connecticut, or 401-537-1609 for Rhode Island.

Latest posts by Suzanne Karp, Founder
(see all)