Caregiver Of The Month – August 2018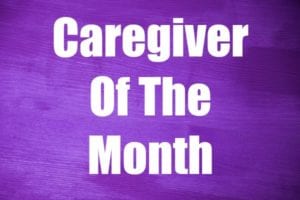 Here at CARE AT HOME, we know how much of an essential role our caregivers work plays in the lives of our clients.
It takes a special kind of person to go to work each day with a smile on their face, ready to provide compassion and assurance to those who need our help. So, for the month of August, we here at Care at Home, name Steven caregiver of the month.
Steven's work with our clients has time and again proved to be outstanding and heartfelt. He has provided much-needed companionship while helping to direct day to day activities and provide personal care to our clients. His tireless efforts have provided family members with a great peace of mind.
Care at Home would like to thank Steven for helping us make a difference in the quality of lives that our clients live.
Care at Home – serving New London, Connecticut, Westerly, Rhode Island
and the surrounding areas…
Call CT: (860) 333-68025 RI (401) 622-4444.