Care At Home LLC Receives 2019 Best of Home Care® – Provider of Choice Award
Care At Home is pleased to announce that it has received the  Best of Home Care – Provider of Choice Award from Home Care Pulse for the second year in a row. The Provider of Choice Award is granted only to the top-ranking home care providers, based on client satisfaction scores gathered by Home Care Pulse, an independent satisfaction research firm for home care. Care At Home is now ranked among a select few home care providers across the country who have proven their ability to provide outstanding care.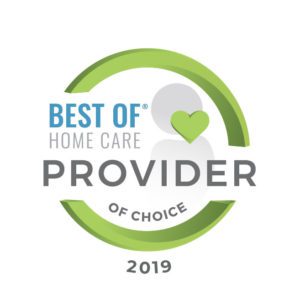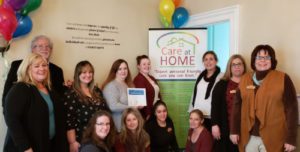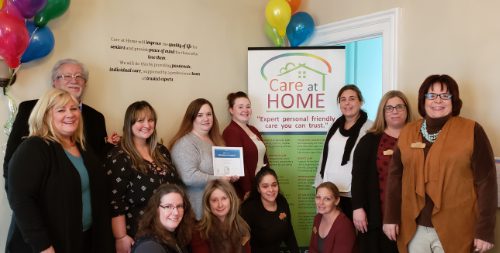 "We want to congratulate Care At Home on receiving the Best of Home Care – Provider of Choice Award," says Erik Madsen, CEO of Home Care Pulse. "Since this award is based on client feedback, it demonstrates their dedication to providing the highest quality of care with a focus on client satisfaction. We are pleased to recognize Care At Home's dedication to quality professionalism and expertise in home care."
Best of Home Care – Provider of Choice award-winning providers have contracted with Home Care Pulse to gather feedback from their clients by conducting live phone interviews with their clients each month. Because Home Care Pulse is a third-party company, it is able to collect honest and unbiased feedback.
"Our Caregivers are the backbone of this business. We are so grateful to each and every one of them, as they make an effort to bond with their clients, in order to improve their quality of life. Our experienced office staff are dedicated to supporting our Caregivers and working with our clients to provide the best customer service possible.", says Suzanne Karp, Founder of Care At Home.
"Our goal at Home Care Pulse is to empower home care businesses to deliver the best home care possible," says Erik Madsen. "We are happy to recognize Care At Home as a Best of Home Care – Provider of Choice and to celebrate their accomplishments as a trusted home care provider."
To find out more about Care At Home's commitment to excellence, please visit www.careathomenow.com or call 860.333.6025 in CT or 401.622-4444 in RI.

Suzanne was born in Southington, Connecticut and currently resides with her husband and two Shih Tzu's in New London, Connecticut. In 2010, she started Care At Home, a non-medical home care company that assists seniors to remain in the safety and comfort of their own home.Care At Home has grown significantly in just a few years and now employs over 90 people.As a former engaged life director at a national assisted care facility for seniors, and as a Conservator for the State of Connecticut, she quickly learned that she loved caring for her seniors (my "Peeps").They brought as much joy into her life as she did to theirs. In the Fall of 2016, Suzanne was instrumental in creating the Southeast Senior Network which consists of over 50 professionals in the senior care industry.As a member of the Leadership Team, Suzanne conducts the monthly meetings at various locations throughout Southeastern Connecticut. Her experience as a Conservator for the Probate Courts has lead her to meet and work with various organizations and discover resources as she helps many people in different stages of their life. All of her experience has lead her to a point in life in which she understands what seniors need, and how she can maintain or increase their quality of life.All of this has earned her the reputation of being referred to as the "Senior Whisperer".
Latest posts by Suzanne Karp, Founder (see all)