5 Ways Caregivers Can Help Seniors Reduce Utility Costs
Fall has arrived, and the weather is turning colder. That means people across the country will be turning on furnaces and trying to keep their houses warm without spending a fortune in utility costs. For older adults who are living on fixed incomes, winter can be a stressful time because of the increased costs associated with warming the house. If your older family member worries about how to pay their utility bills, there are steps you can take to help them lower their bills. Below are 5 ways family caregivers can help seniors to reduce utility costs.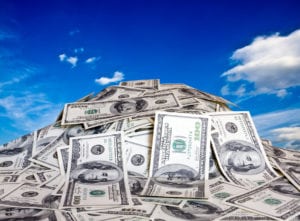 #1 Install a Programmable Thermostat
Many people don't mind a cooler house while they sleep because they're buried under warm blankets. In fact, for some, cooler temperatures help them to sleep better. Turning down the thermostat between 7 and 10 degrees at night can reduce costs by about $100 per year. Of course, that means the older adult needs to remember to turn the thermostat down each night. Installing a programmable thermostat eliminates the need for them to remember because it automatically adjusts the temperature according to the schedule set by the user. Family caregivers may need to help with the installation and program the thermostat for the older adult, but once it's in, the senior won't need to do much with it.
#2 Make Use of the Sun
Even during the winter, the sun's rays can help keep the house warmer during the day. Caregivers can remind older adults to open their curtains or blinds during the day to allow sunshine to warm rooms. At night when the temperatures drop, close the blinds or curtains to preserve heat.
#3 Seal Leaky Windows and Doors
Use a lit incense stick to check for drafts coming in through windows and doors. Family caregivers who are reasonably handy can seal the leaks with weather stripping or caulk. If you're not handy, you can hire a professional to do the job. Another option is to cover the windows with clear plastic designed for sealing out drafts.
#4 Maintain the Furnace
Yearly maintenance of the furnace and ducts can reduce energy costs. In addition, a furnace inspection can help keep your aging relative safe from problems caused by a faulty furnace, such as carbon monoxide poisoning. Caregivers should also remind seniors to change their furnace filter monthly or change the filter for them.
#5 Keep Cozy Blankets and Sweaters on Hand
While seniors should not keep the house too cool as they risk hypothermia, they can avoid turning the thermostat up when they feel chilly by covering with a blanket or wearing a sweater. As the weather cools, caregivers can bring blankets and sweaters out of storage and put them in a place that is easy to get to.
If you or an aging loved-one are considering hiring a Caregiver in South County RI, for companionship, transportation, or other elder care issues, please contact the caring staff at Care at Home – serving Connecticut and Rhode Island.
Call CT: (860) 333-6025 or RI: (401) 5622-4444.
Sources
Aarp.org
Money.usnews.com
Energy.gov

Suzanne was born in Southington, Connecticut and currently resides with her husband and two Shih Tzu's in New London, Connecticut. In 2010, she started Care At Home, a non-medical home care company that assists seniors to remain in the safety and comfort of their own home.Care At Home has grown significantly in just a few years and now employs over 90 people.As a former engaged life director at a national assisted care facility for seniors, and as a Conservator for the State of Connecticut, she quickly learned that she loved caring for her seniors (my "Peeps").They brought as much joy into her life as she did to theirs. In the Fall of 2016, Suzanne was instrumental in creating the Southeast Senior Network which consists of over 50 professionals in the senior care industry.As a member of the Leadership Team, Suzanne conducts the monthly meetings at various locations throughout Southeastern Connecticut. Her experience as a Conservator for the Probate Courts has lead her to meet and work with various organizations and discover resources as she helps many people in different stages of their life. All of her experience has lead her to a point in life in which she understands what seniors need, and how she can maintain or increase their quality of life.All of this has earned her the reputation of being referred to as the "Senior Whisperer".
Latest posts by Suzanne Karp, Founder (see all)