How Can Respite Care Help You When You Are Struggling with Depression?
Being a family caregiver can put you in a wide variety of challenging situations.
You may find yourself struggling with emotions that are difficult to handle, and that impact your health and quality of life.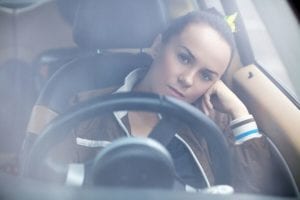 Depression is higher among family caregivers than it is other adults, and struggling with this condition can negatively impact not just your quality of life, but also the effectiveness of the care you give to your parents.
It is vital for you to find ways to properly manage your depression so you can preserve your own health and well-being, and continue to be the best quality caregiver possible for your senior. One way you can do this is by utilizing respite care.
Respite care is a form of elderly care designed to provide a much-needed and much-deserved break for a family caregiver.
As opposed to ongoing elderly care, respite care is designed to fill care gaps on an emergency or temporary basis. A respite care provider can step in on an occasional basis, or even just once, to give you the time you need to manage other obligations in your life. When you are struggling with depression, this can also extremely beneficial for letting your brain rest, providing healing, and helping you to move forward.
Respite care can fill in for a few hours, or even a few days, so you can take a break, spend time with your partner and children, take some time to yourself, or take steps to cope with your depression, such as attending a support group. This care provider will follow your seniors routine as much as possible to provide consistent care and support that is effective and beneficial for them, and that will put your mind at ease. If you are dealing with an emergency situation, or urgently need help handling care needs, respite care gives you that break without you worrying your parent won't get the care they need.
Integrating elderly care into your care routine can make a tremendous difference for your aging parent. This type of customized care is specifically designed to help them cope with their challenges, fulfill their needs, and manage their health problems in a way that is best for them. Bringing an elderly home care services provider into your care routine also diversifies the support and attention your parent receives. This further stimulates their mind and provides companionship that gives them social engagement, an emotional boost, and less of a sense of loneliness and isolation.
If you or an aging loved-one are in need of respite care, please contact the caring staff at Care at Home – serving Connecticut and Rhode Island.
Call CT: (860) 333-6025 or RI: (401) 622-4444.
Source:
Webmd.com

Suzanne was born in Southington, Connecticut and currently resides with her husband and two Shih Tzu's in New London, Connecticut. In 2010, she started Care At Home, a non-medical home care company that assists seniors to remain in the safety and comfort of their own home.Care At Home has grown significantly in just a few years and now employs over 90 people.As a former engaged life director at a national assisted care facility for seniors, and as a Conservator for the State of Connecticut, she quickly learned that she loved caring for her seniors (my "Peeps").They brought as much joy into her life as she did to theirs. In the Fall of 2016, Suzanne was instrumental in creating the Southeast Senior Network which consists of over 50 professionals in the senior care industry.As a member of the Leadership Team, Suzanne conducts the monthly meetings at various locations throughout Southeastern Connecticut. Her experience as a Conservator for the Probate Courts has lead her to meet and work with various organizations and discover resources as she helps many people in different stages of their life. All of her experience has lead her to a point in life in which she understands what seniors need, and how she can maintain or increase their quality of life.All of this has earned her the reputation of being referred to as the "Senior Whisperer".
Latest posts by Suzanne Karp, Founder (see all)