Five Home Safety Basics You Need to Know about as a Caregivers
When you become your elderly family member's caregiver, her safety becomes your biggest priority. Home safety is where you need to start and these suggestions will get you looking at safety in new ways.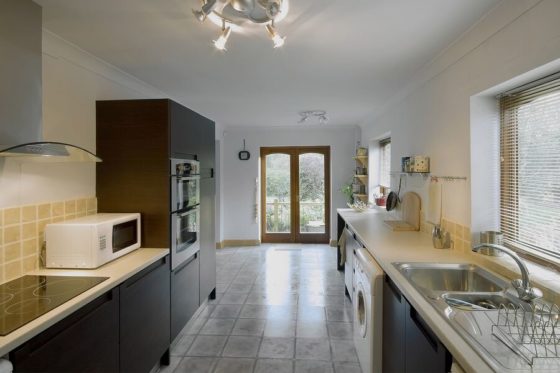 Floors and Walkways Need Frequent Clearing
Floors and pathways in your senior's home may not have been much of an issue in the past, but they definitely are now. Clutter, even in small amounts, can impede safe passage and can also present a tripping hazard. Try making two passes a day at least to ensure that you've got clear paths.
Railings and Grab Bars Are Essential
If your senior has balance issues, then grab bars may be something that you've already installed. Otherwise, they're definitely something to consider. Bathrooms and hallways are the primary locations for grab bars usually, but you can install them anywhere that is secure and stable.
Lighting Is More Important than You Think
As your elderly family member ages, her eyes need more light in order to be able to function properly. What seems like a well-lit room to you may actually be too dim for her to see well in. Talk to your elderly family member about whether the lighting seems to be effective for her or not and try out different combinations of brighter lighting.
Home Maintenance Needs to Be Done
Home maintenance is easy to put off when your senior is busy and on the go. If her health is challenged or she's developed mobility issues, then home maintenance can be a matter of safety. Start making a list of what needs to be done and rank those tasks in order of importance. Anything that is tremendously unsafe needs immediate fixing.
Organization Can Be Huge for Safety
Something that often gets overlooked is that an organized home is typically a safer home. When you put items within easy reach that your senior needs often, she's not putting herself on a stool or chair to get to them, for instance. Look around and see what can be moved or reorganized that will also become safer. You may even be able to find home organizers that work with the elderly through senior centers in your area.
There is definitely help available with all of these issues. Contact your local agency for the elderly and see if they can point you in some of the right directions. Home care providers can also help you to find the tools that you need to do the job correctly.
Care at Home – serving New London, Connecticut, Westerly, Rhode Island
and the surrounding areas…
Call CT: (860) 333-68025 RI (401) 622-4444.

Suzanne was born in Southington, Connecticut and currently resides with her husband and two Shih Tzu's in New London, Connecticut. In 2010, she started Care At Home, a non-medical home care company that assists seniors to remain in the safety and comfort of their own home.Care At Home has grown significantly in just a few years and now employs over 90 people.As a former engaged life director at a national assisted care facility for seniors, and as a Conservator for the State of Connecticut, she quickly learned that she loved caring for her seniors (my "Peeps").They brought as much joy into her life as she did to theirs. In the Fall of 2016, Suzanne was instrumental in creating the Southeast Senior Network which consists of over 50 professionals in the senior care industry.As a member of the Leadership Team, Suzanne conducts the monthly meetings at various locations throughout Southeastern Connecticut. Her experience as a Conservator for the Probate Courts has lead her to meet and work with various organizations and discover resources as she helps many people in different stages of their life. All of her experience has lead her to a point in life in which she understands what seniors need, and how she can maintain or increase their quality of life.All of this has earned her the reputation of being referred to as the "Senior Whisperer".
Latest posts by Suzanne Karp, Founder (see all)