What Causes Carbon Monoxide Poisoning?
Carbon monoxide poisoning results in approximately 400 deaths in the United States each year. In addition, 20,000 people visit an emergency room and 4,000 of them are admitted to the hospital.
Unfortunately, carbon monoxide poisoning can happen because of everyday items in the home being used improperly or not being maintained. Understanding carbon monoxide poisoning and its causes can help you to keep your aging relative safer at home.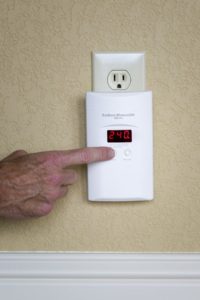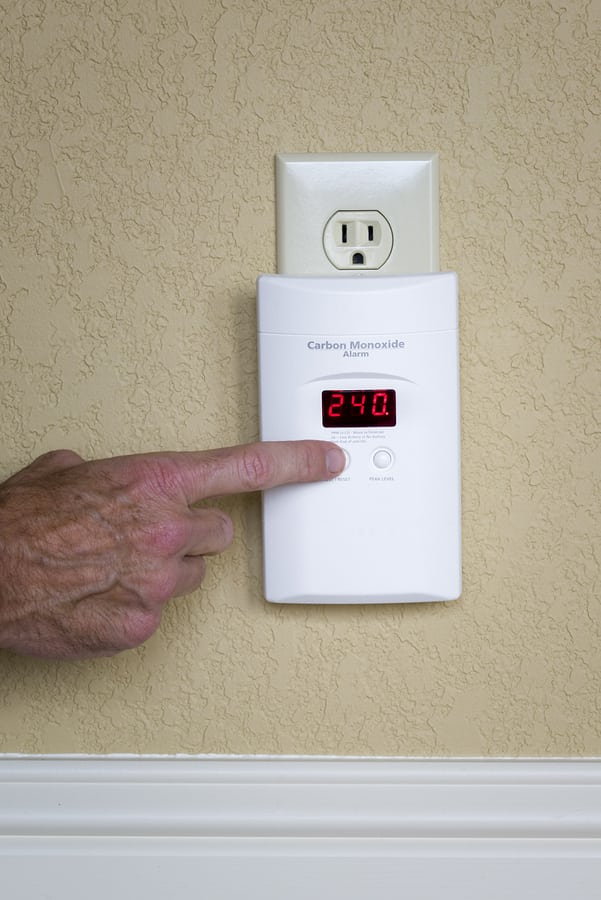 About Carbon Monoxide
Carbon monoxide is a gas that has no color and no smell. It is produced through combustion, so it can come from lots of household items, including:
Gas fireplaces.
Furnaces or Boilers that burn oil.
Generators.
Charcoal grills.
Appliances that use gas, like water heaters.
Carbon monoxide poisoning happens when a person breathes in the gas and it builds up in the blood. The carbon monoxide attaches itself to the hemoglobin in the red blood cells. That means that there's no space for oxygen to attach to. Because the hemoglobin cannot carry oxygen throughout the body, tissues become oxygen deprived and die.
Symptoms of Carbon Monoxide Poisoning
Carbon monoxide poisoning can lead to permanent brain damage and even death. If you observe these symptoms in your aging relative, get them medical treatment immediately:
Weakness.
Dizziness.
A dull headache.
Nausea.
Vomiting.
Confusion.
Blurry vision.
Feeling short of breath.
Unconsciousness.
Preventing Carbon Monoxide Poisoning
-The best way to prevent carbon monoxide poisoning is to make sure your family member has a working carbon monoxide detector in their home. Detectors should be in parts of the house where they will wake up the older adult if they go off, such as outside the bedroom.
-The detector should be either battery operated or be backed up by a battery. Change the battery twice yearly, such as when you change the time on the clock in the spring and fall. Carbon monoxide detectors should be replaced every 5 years.
-In addition to having carbon monoxide detectors, be sure to have appliances that produce carbon monoxide serviced regularly. Also, chemical heaters shouldn't be used inside and gas ranges or ovens should not be used for heating. In addition, never use portable generators, charcoal grills, or camp stoves inside a house or camper.
Elder care providers can help keep older adults safe from carbon monoxide poisoning as well. An elder care provider can change the batteries in the detectors. When it's time to purchase a new detector, elder care can offer the senior a ride to the hardware store to get one. Elder care providers can also be present when technicians come to service an appliance, making them feel safer and assisting them with paying the bill.
Care at Home – serving New London, Connecticut, Westerly, Rhode Island
and the surrounding areas…
Call CT: (860) 333-68025 RI (401) 622-4444.
Sources
Medicalnewstoday.com
Cdc.gov
Mayoclinic.org

Suzanne was born in Southington, Connecticut and currently resides with her husband and two Shih Tzu's in New London, Connecticut. In 2010, she started Care At Home, a non-medical home care company that assists seniors to remain in the safety and comfort of their own home.Care At Home has grown significantly in just a few years and now employs over 90 people.As a former engaged life director at a national assisted care facility for seniors, and as a Conservator for the State of Connecticut, she quickly learned that she loved caring for her seniors (my "Peeps").They brought as much joy into her life as she did to theirs. In the Fall of 2016, Suzanne was instrumental in creating the Southeast Senior Network which consists of over 50 professionals in the senior care industry.As a member of the Leadership Team, Suzanne conducts the monthly meetings at various locations throughout Southeastern Connecticut. Her experience as a Conservator for the Probate Courts has lead her to meet and work with various organizations and discover resources as she helps many people in different stages of their life. All of her experience has lead her to a point in life in which she understands what seniors need, and how she can maintain or increase their quality of life.All of this has earned her the reputation of being referred to as the "Senior Whisperer".
Latest posts by Suzanne Karp, Founder (see all)