How to Help an Older Adult with Anxiety
Everyone feels a little stressed or anxious at times. But, for a person living with anxiety, it can be hard to escape those feelings. People can develop anxiety at any time in their lives, including into old age. If your aging relative suffers from anxiety, knowing more about it and what you can do to manage the condition can help.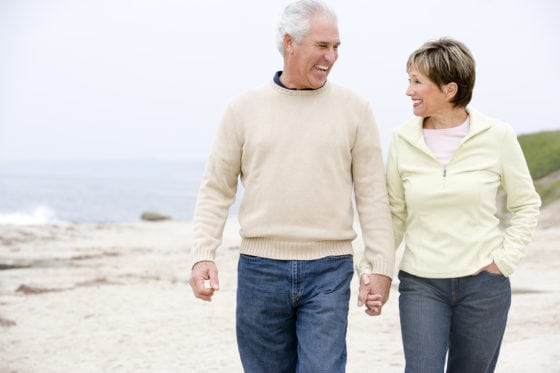 About Anxiety
Generalized anxiety disorder is a condition that causes a person to feel excessively anxious for extended periods of time. The anxiety can make it difficult for them to go about their lives.
Some of the symptoms are:
Worrying about things to a degree that is disproportionate to the impact the event would have it were to actually happen.
Spending too much time planning for every worst-case scenario that could occur.
Seeing things as being threatening when they are not.
Troubling dealing with uncertainty.
Unable to stop worrying.
Restlessness.
Trouble concentrating.
Anxiety can also cause physical symptoms, like:
Fatigue.
Sleep problems.
Tense or aching muscles.
Trembling or twitchiness.
Sweating.
Gastrointestinal symptoms, such as nausea or diarrhea.
Tips for Managing Anxiety
Although anxiety often requires medical treatment, there are ways you can help to manage the symptoms in your aging relative at home. Some of the things you can do are:
-Encourage Physical Activity: Exercise isn't just good for the body, it's also good for the mind. Exercising can reduce anxious feelings and help older adults feel healthier overall, which may make them feel less anxious.
-Serve Balanced Meals: Make sure your aging relative is eating nutritious meals. Also, keep healthy snacks on hand that are easy to grab and eat.
-Reduce Caffeine and Alcohol Intake: Both of these substances can make anxiety symptoms worse. Be aware that caffeine isn't present only in coffee, but also in soda, some kinds of tea, and chocolate.
-Hold Worry Sessions: According to WebMD, it can actually be healthful to schedule time each day to worry. During this time, the older adult should determine what is causing them to worry, express their worries, and then decide what they can do about the things that worry them.
-Learn Relaxation Techniques: Learn how to do some relaxation techniques, like deep breathing, and then teach your aging relative how to do them. When you notice they are worrying, sit down and breathe with them.
-Do Good: Volunteering can ease anxiety because it feels good to help other people. Help your aging relative to find a volunteer position they can do and will enjoy.
An elderly care provider can help your family member to reduce feelings of anxiety, too. Elderly care providers can prepare healthy meals and help older adults to exercise by going on walks with them or driving them to exercise classes. Elderly care providers can also remind them to use relaxation techniques. Finally, simply having an elderly care provider who reliably comes to the house to check on them and assist with household tasks can improve anxiety by making them feel more secure.
Care at Home – serving New London, Connecticut, Westerly, Rhode Island
and the surrounding areas…
Call CT: (860) 333-68025 RI (401) 622-4444.
Sources
Adaa.org
Webmd.com
Mayoclinic.org

Suzanne was born in Southington, Connecticut and currently resides with her husband and two Shih Tzu's in New London, Connecticut. In 2010, she started Care At Home, a non-medical home care company that assists seniors to remain in the safety and comfort of their own home.Care At Home has grown significantly in just a few years and now employs over 90 people.As a former engaged life director at a national assisted care facility for seniors, and as a Conservator for the State of Connecticut, she quickly learned that she loved caring for her seniors (my "Peeps").They brought as much joy into her life as she did to theirs. In the Fall of 2016, Suzanne was instrumental in creating the Southeast Senior Network which consists of over 50 professionals in the senior care industry.As a member of the Leadership Team, Suzanne conducts the monthly meetings at various locations throughout Southeastern Connecticut. Her experience as a Conservator for the Probate Courts has lead her to meet and work with various organizations and discover resources as she helps many people in different stages of their life. All of her experience has lead her to a point in life in which she understands what seniors need, and how she can maintain or increase their quality of life.All of this has earned her the reputation of being referred to as the "Senior Whisperer".
Latest posts by Suzanne Karp, Founder (see all)