Do You Have the Support You Need as a Caregiver?
Being a family caregiver means that you need to have your own support system in place if you want to succeed. If you're not sure who or what can round out your support network, these ideas might help.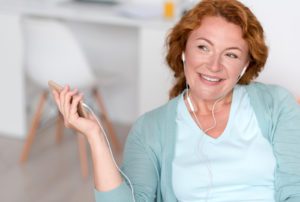 Other Family Members, Friends, and Neighbors
This can be a sticky wicket for many caregivers because it can be so difficult to ask for help. You might also feel as if some of the people who are closest to you and to your elderly family member should be jumping in to help. But you may need to learn how to ask for help from the people who are closest to you. Learning how to do this enables you to build a strong backup network made up of people who care about you and your senior both.
Support Groups
If you're like many caregivers, you might come into contact with other caregivers only marginally, like when you pass each other in the doctor's office waiting room. If you could take the time to stop and talk, however, you might realize just how much you have in common with each other. This is the power of the support group for caregivers. Make an effort to take the time to attend meetings. Line up senior care providers who can take over for you at home and learn as much as you can from the other caregivers you encounter.
Agencies that Support the Elderly
Agencies that work with the elderly and with their caregivers know the challenges that you each face. They can help you to find solutions that will work for your situation. If you're not sure which agencies are the right ones to contact, talk to your elderly family member's doctor or contact the local health department to ask.
Time Away Allows You to Support Yourself
Support comes in many forms, however. If you're able to let go of being a caregiver, even if only for a few hours, you can support yourself much more than you thought possible. Many caregivers fear that taking time for themselves is selfish, but if you're not taking care of yourself you can't fully take care of your aging adult.
Being an efficient caregiver means that you need to have a solid foundation under you. If you feel as if you're on your own, then caregiving is going to be more difficult than it should be for you and for your elderly family member.
Care at Home – serving New London, Connecticut, Westerly, Rhode Island
and the surrounding areas…
Call CT: (860) 333-6025 RI (401) 622-4444.

Suzanne was born in Southington, Connecticut and currently resides with her husband and two Shih Tzu's in New London, Connecticut. In 2010, she started Care At Home, a non-medical home care company that assists seniors to remain in the safety and comfort of their own home.Care At Home has grown significantly in just a few years and now employs over 90 people.As a former engaged life director at a national assisted care facility for seniors, and as a Conservator for the State of Connecticut, she quickly learned that she loved caring for her seniors (my "Peeps").They brought as much joy into her life as she did to theirs. In the Fall of 2016, Suzanne was instrumental in creating the Southeast Senior Network which consists of over 50 professionals in the senior care industry.As a member of the Leadership Team, Suzanne conducts the monthly meetings at various locations throughout Southeastern Connecticut. Her experience as a Conservator for the Probate Courts has lead her to meet and work with various organizations and discover resources as she helps many people in different stages of their life. All of her experience has lead her to a point in life in which she understands what seniors need, and how she can maintain or increase their quality of life.All of this has earned her the reputation of being referred to as the "Senior Whisperer".
Latest posts by Suzanne Karp, Founder (see all)