What makes Care at Home different? It's really "How is Care at Home different?"
Our Office Team meets every Monday morning to see what we need to do to serve our clients and caregivers better. It's the only day that all of our office and administrative staff get together, and we find it to be a valuable effort.
Some weeks, we discuss specific issues, this week, we talked about what makes Care at Home different.  It was determined that it isn't necessarily "what" we do, but "how" we do things.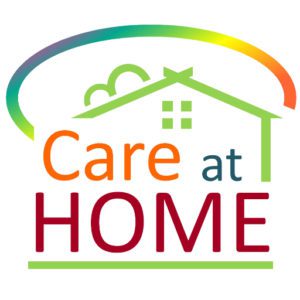 Our office and administrative staff are truly an amazing group of individuals, from varied backgrounds, all working together to make Care at Home the best home care agency in CT and RI. We have recruiters working daily to find the best, passionate caregivers we can find. We have our schedulers who work to match our clients with the RIGHT caregiver, and to ensure the shifts are all covered. We have our Care Manager who works with our clients and caregivers to answer questions and makes changes to our care plans if needed. Our Care Coordinators work closely with our Field Techs to make sure our caregivers are getting the training and support they need. That doesn't even cover half of what these ladies and gentlemen do every day!
Our staff genuinely cares about our clients. They want them safe and happy, and to be comfortable with the caregiver working with them. They work regular office hours, but regularly stay late to complete a task, and they are the ones answering the phone when it rings after hours. No answering service here- when you call at any time of day or night, someone who is familiar with you and your loved one will answer the phone to assist you. The women in the office are so dedicated and passionate about our clients, it truly inspires me.
We are grateful to be a family-owned company- one where we all know each other by face and voice, and we all work together to give the very best care we can to our clients.
When looking for home care in RI or in CT, be sure to ask some questions beyond what services they provide, and how much it costs. The cost of some services may not be worth it if you need to call at 2am and get the answering service and not someone who knows your situation. Be informed and know what you are getting when choosing a home care agency for your loved ones.
Care at Home  wants our caregivers and clients to truly bond with each other. We work hard every day to provide the best service to our clients and their families. Our mission statement isn't just some fancy words, it is how we feel about what we do every day.
Care at Home will improve the quality of life for seniors and provide peace of mind for those who love them.
We do this by providing passionate, individual care, supported by a professional team of trusted experts.

Suzanne was born in Southington, Connecticut and currently resides with her husband and two Shih Tzu's in New London, Connecticut. In 2010, she started Care At Home, a non-medical home care company that assists seniors to remain in the safety and comfort of their own home.Care At Home has grown significantly in just a few years and now employs over 90 people.As a former engaged life director at a national assisted care facility for seniors, and as a Conservator for the State of Connecticut, she quickly learned that she loved caring for her seniors (my "Peeps").They brought as much joy into her life as she did to theirs. In the Fall of 2016, Suzanne was instrumental in creating the Southeast Senior Network which consists of over 50 professionals in the senior care industry.As a member of the Leadership Team, Suzanne conducts the monthly meetings at various locations throughout Southeastern Connecticut. Her experience as a Conservator for the Probate Courts has lead her to meet and work with various organizations and discover resources as she helps many people in different stages of their life. All of her experience has lead her to a point in life in which she understands what seniors need, and how she can maintain or increase their quality of life.All of this has earned her the reputation of being referred to as the "Senior Whisperer".
Latest posts by Suzanne Karp, Founder (see all)